Registration
Those who wish to participate in this conference are requested to register from "Go to Registration page" on this page by no later than 27 October, 2023.
Deadline for early registration: 6 October, 2023 (JST) Closed
Deadline for Regular registration: 27 October, 2023 (JST) Closed
*Payment: credit card only
Registration Fee
Early registration
(~6 October (Fri))
Regular
(7 October (Sat)~
27 October (Fri))
Active
80,000 JPY
90,000 JPY
Student
25,000 JPY
30,000 JPY
Accompanier *
25,000 JPY
30,000 JPY
*E.g. family of the registered participant, and so on.
※ Registration Fee includes;
- Receipt of registration fee
- Name badge (provided at the on-site registration desk)
- Abstract book (USB)
- Lunch (6, 7 November)
- Gala dinner (7 November)
Excursion
The excursion has been canceled.
Payment Method
Payment must be made in Japanese yen and can be made by Credit Card only.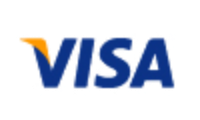 Procedure
- Click the "Go to Registration page" button on this page. Conference Registration is made using the online registration system.
- Follow the directions on the Conference Registration system and fill in the required fields.
- When registration is completed, the auto-reply mail will be sent to your registered e-mail address.
Cancellation and Refund Policies
Please note that refunds will NOT be available for the payments already made.
Information about visa to Japan
Firstly, please complete the early registration by the deadline.
Check the information visa to Japan through the website below.
Ministry of Foreign Affairs of Japan: https://www.mofa.go.jp/j_info/visit/visa/index.html
Please fill in the necessary documents for your visa application and send by e-mail to: isfr2023senkyo.co.jp. We will complete the documents and send them back to you by mail.
Personal Information Protection
Registered personal information use only for the annual meeting.
The information is protected and securely saved with necessary security.